Dear New Patient,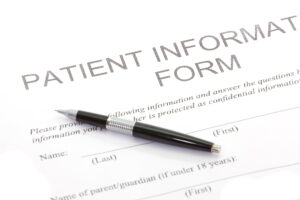 I would like to take this opportunity to personally welcome you to Alamo Diabetes and Endocrinology. I look forward to meeting you and providing you with the highest quality endocrinology care. Our office is open from 8 a.m. to 5 p.m., Monday to Friday. Patients are scheduled by appointment only.
I invite you to explore our website to learn more about our practice. We are striving to be environmentally conscience and to this end we have designed our practice to be as paperless as possible. We have created online fillable forms that can be sent electronically upon completion.
Please contact us and we will email you the new patient packet.
We highly recommend that you fill out these forms before your appointment to make your visit with Dr. Gupta productive in discussing your health care needs.
We use Elation Health, a state of the art cloud-based electronic medical record system. We encourage you to establish your account on the patient portal. Most of our communication, including appointment reminders, will be through the portal. You can also send us appointment requests and access your records here.
I encourage you to be an active participant in your health care decisions. Ask questions so that you understand your diagnosis, collaborate with our team to develop your health care plans, and make sure you understand how to set reachable goals.
We look forward to serving you and meeting your health care needs.
Sincerely,
Dr. Sonika Gupta
After reviewing the information, if you have any questions, please feel free to contact our appointment administrator at 210-963-6100. Thank you again for choosing Alamo Diabetes & Endocrinology.